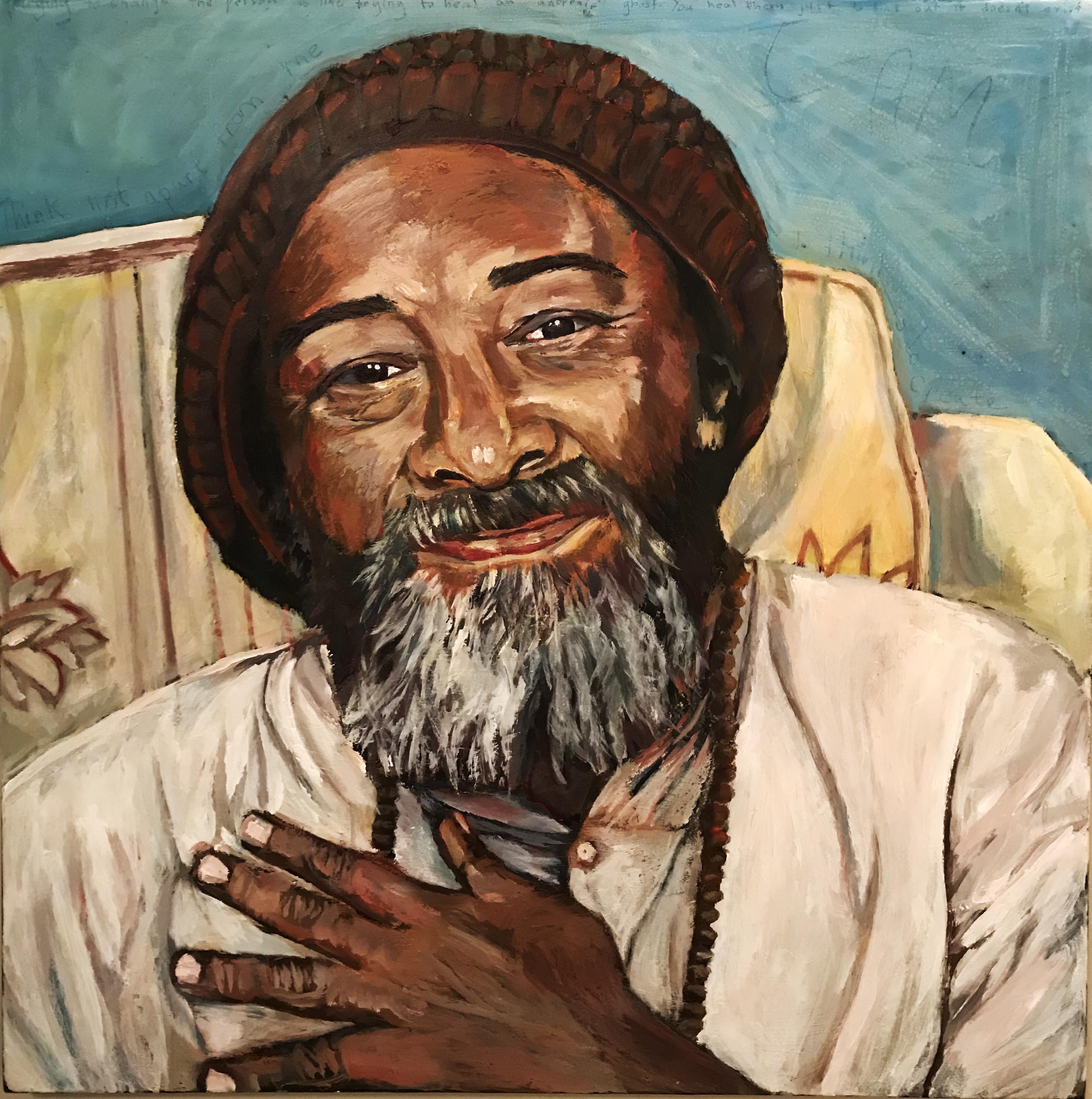 Be still!-and KNOW-I AM-GOD
January 6, 2023
One of the quotes written on this painting is from Guruji, "Trying to change the person is like trying to kill an anorexic ghost. You heal them just to find out it does not exist".
In this painting a few quotes from "The Impersonal Life" are in the background.
"To think is to create. To think of a master is to create one. Think not apart from me. "I AM" one with you".