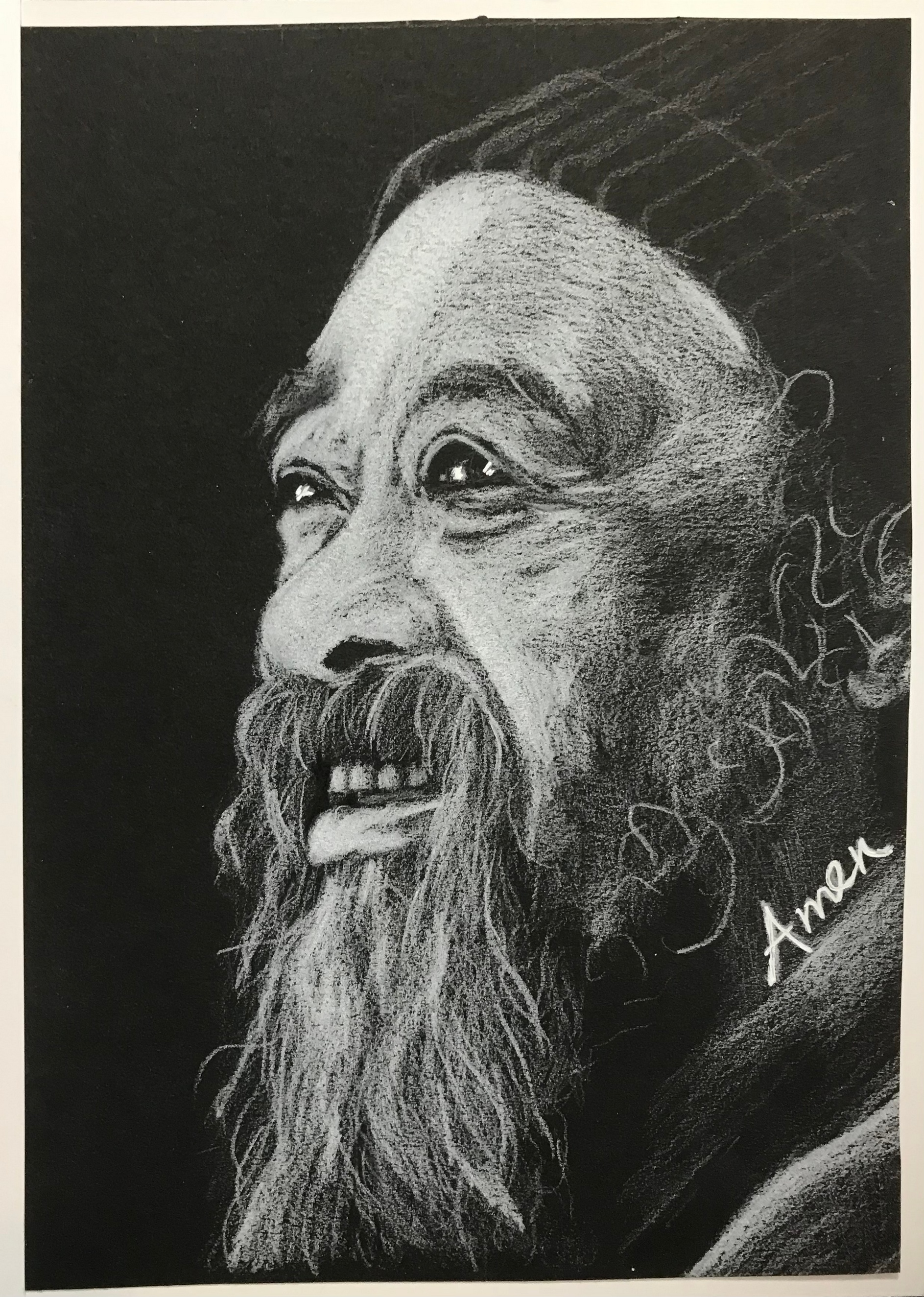 Father
March 10, 2023
In deep contemplation of the prayer,
'Holy Father, let me exist by the light of your eyes only,'
this drawing arose from the heart for my Beloved's birthday.
Our Father, Our Light, Our Heart….
By your Grace Father, only by your Grace, it is so.
God Bless you Guruji.
In deepest love, respect and gratitude Father, I live at your feet.
(White pencil crayon on black paper)