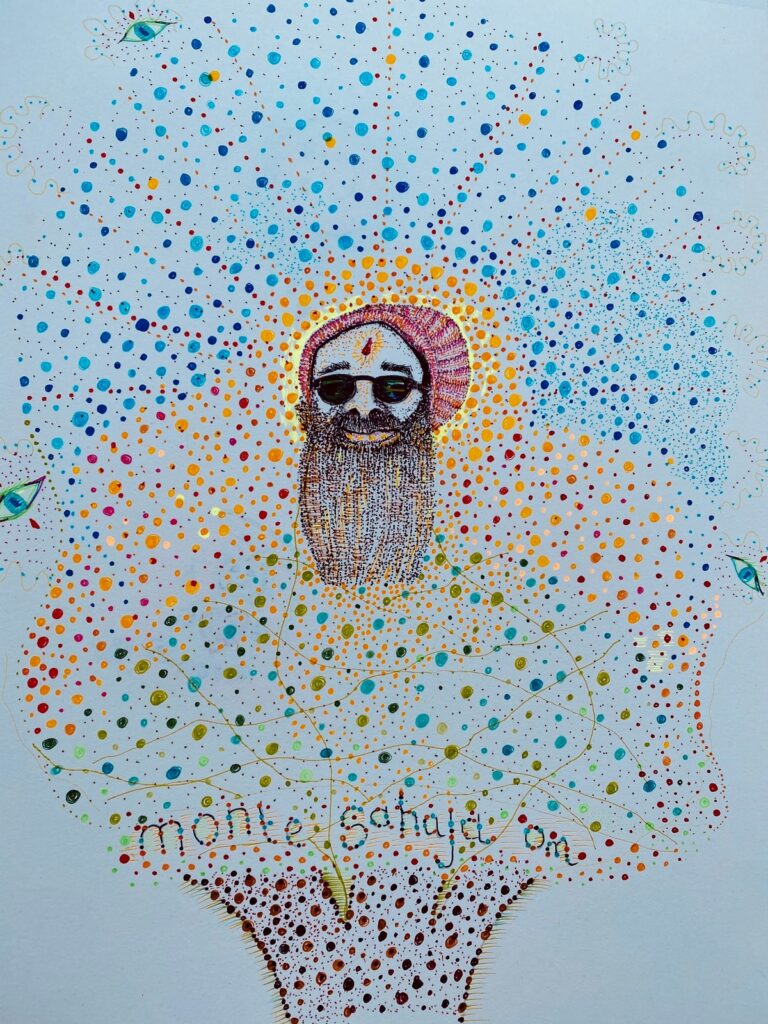 The Mighty Tree
July 18, 2022
This drawing was inspired by a dream I had of Mooji in the sky calling all to simply be here in the heart of awareness and see the playfulness of this world.

"Mighty Tree" reminds me of the beautiful story Mooji told about the seeds that root deeply and will overcome all and grow into a might tree!
May we all grow by the love and grace of our beloved Master into a beautiful mighty forest. Amen!