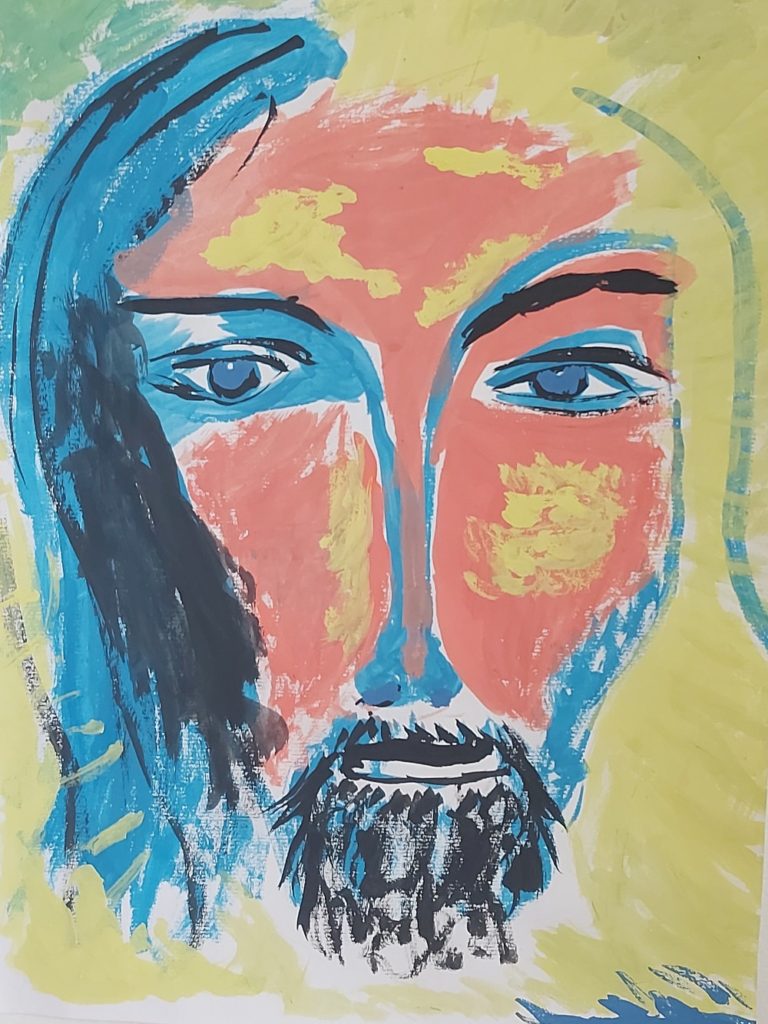 The Transfiguration of Christ
December 10, 2021
This is a painting of the Transfiguration of Jésus realised after the drawing session of the last One Sangha Gathering.
Here's the text from the Bible, Matthew 17:1-8:
After six days Jesus took with him Peter, James and John the brother of James, and led them up a high mountain by themselves. There he was transfigured before them. His face shone like the sun, and his clothes became as white as the light.
Blessings to you all!