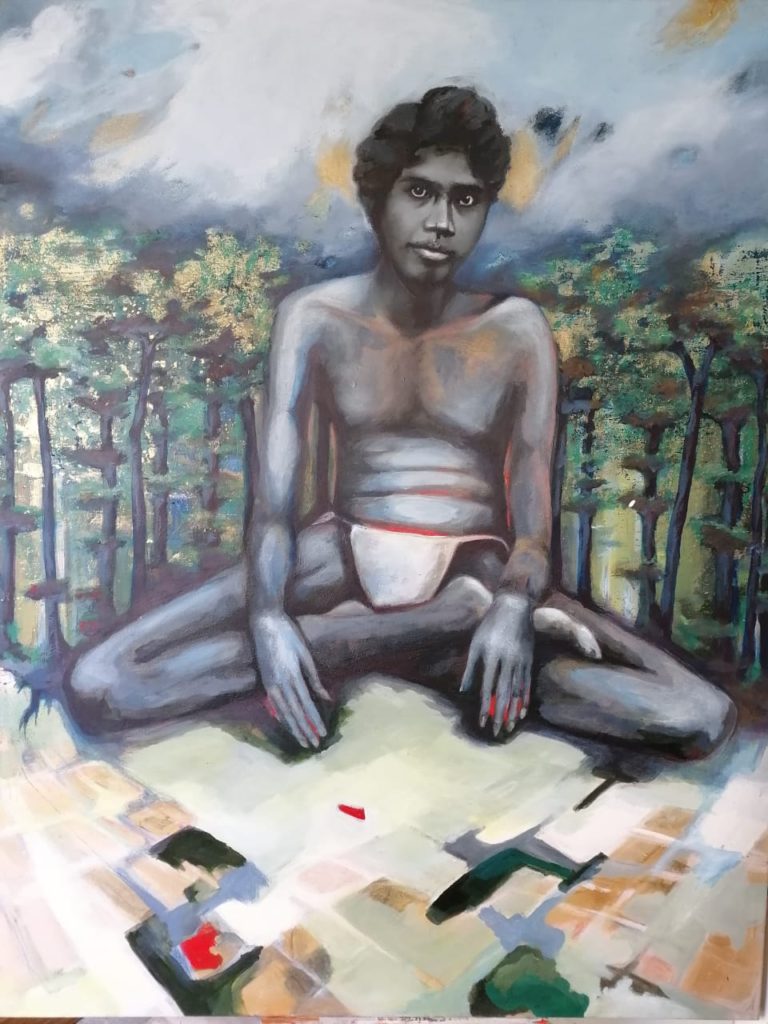 You Know
August 31, 2021

A painting of Sri Bhagavan Ramana Maharshi in a landscape, his hands are on the earth with his head in the sky.
Art has been an heart expression & images of what needs to be painted arise in consciousness during still moments. Sri Ramana Maharshi appeared continuously in consciousness through the form of His words & images online or in my head for inspiration. This painting appeared over a period of 9 months, He dictated the pace in revealing the background & foreground. I often found myself kissing His beautiful lips after hours of painting in thanks to the process. He is truly a magnificent muse.
Acrylic on canvas, 1.2 x 1,5m .