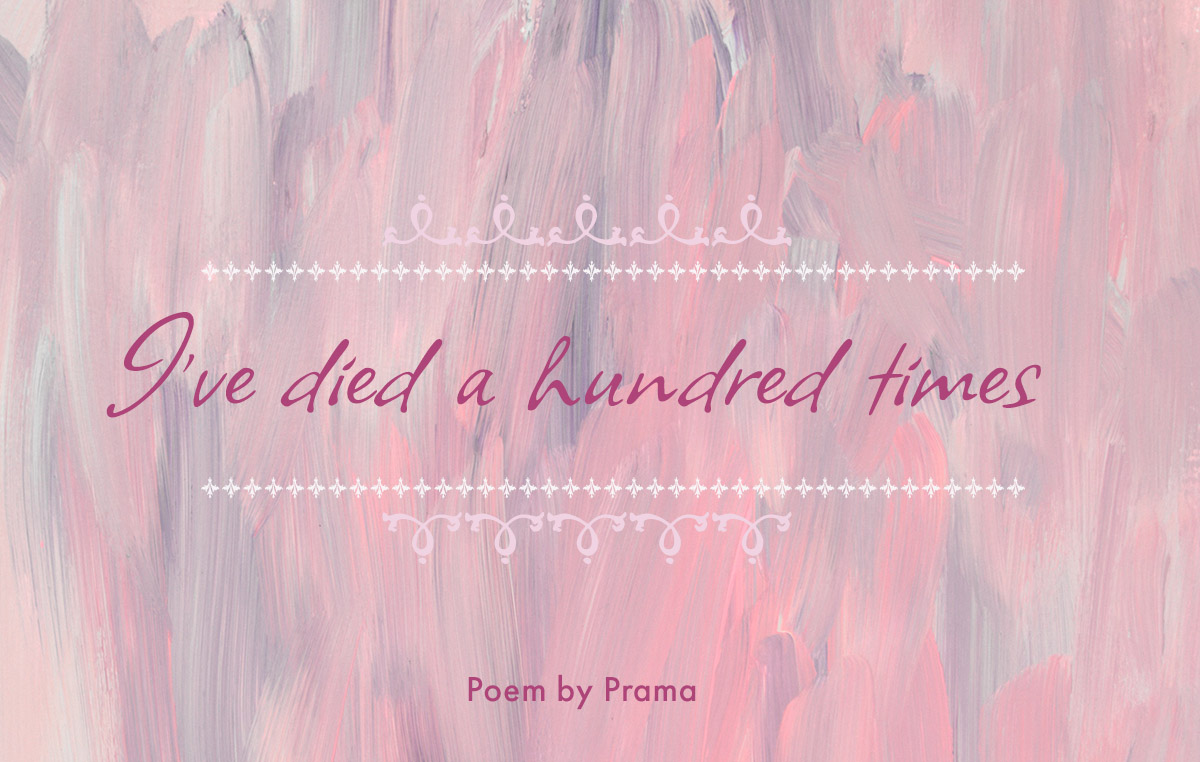 I've died a hundred times
November 11, 2022
I've died and was reborn again,
a hundred times this life alone.
I've died the old in gratitude and pain,
and let the new reveal itself in all its splendour,
Until the new gets old,
and asks for change, transcendence and transforming.
I see this dance of life and death,
of new and old,
of beautiful and ugly,
of good and bad,
of happiness and sadness,
of known and of unknown,
of comfort and discomfort,
of light and darkness,
and of fear and trust,
of pain and struggle and of healing and of scar,
in all its beauty and in all its flowing.
"As in Heaven so on Earth", You said.
And now I see,
I am in Heaven and on Earth, the same.
The Uncreated Grace,
Which gets to take this form and dance this dance,
In all its splendour.
I've died a hundred times,
dancing the change,
and yet … I am.